3M has long been known as a market leader in many varied industries, and their adhesive solutions are no different. Most people are familiar with their Scotch brand clear, masking, and duct tapes, but they also offer industrial-strength foam tapes that can create an almost invisible bond and hold a seal in some of the most extreme applications.
3M VHB tape is a line of double-sided foam tapes designed around three key qualities:
Flexibility: VHB tapes are made with a soft foam core that's able to stretch and compress in all directions. This flexibility allows for bonding between curved and rough surfaces, as well as shock absorption and stress distribution to stand up to wind, rain, and hail. These tapes are available in a range of thicknesses to provide a low-profile bond.
Durability: The adhesive on VHB tapes creates a high-strength bond between materials that is virtually impossible to break once cured. Different families of tapes are available with different adhesives to bond to many difficult materials. Both the adhesive and the acrylic foam core are able can withstand weathering and UV exposure for years.
Sealability: The acrylic foam has a closed-cell construction that prevents water, dirt, and dust from passing between the adhered panels. The adhesive bond also continuously strengthens over time, which combines with the foam conformability to create a water-tight seal on both sides of the tape.
Given the versatility of VHB tapes, the product line has become an indispensable assembly tool in some unexpected places. Strips of VHB tape are used regularly to install large-scale items such as windowpanes, automotive panels, and road signs.
Sealing Devices Capabilities for working with 3M VHB:
As a distributor, Sealing Devices can cut rolls to custom widths for these types of projects. Thanks to its soft acrylic construction, VHB can also easily be cut into intricate shapes. High volumes of small parts can be produced quickly using high speed flatbed die cutting and can either be separated for individual packaging or kiss cut to a liner for easy storage. Larger parts can be produced with flatbed die-cutting and CNC knife cutting. Sealing Devices' customers have used the tape as self-adhering gasketing for portable electronics enclosures, keypads, and underwater camera lenses.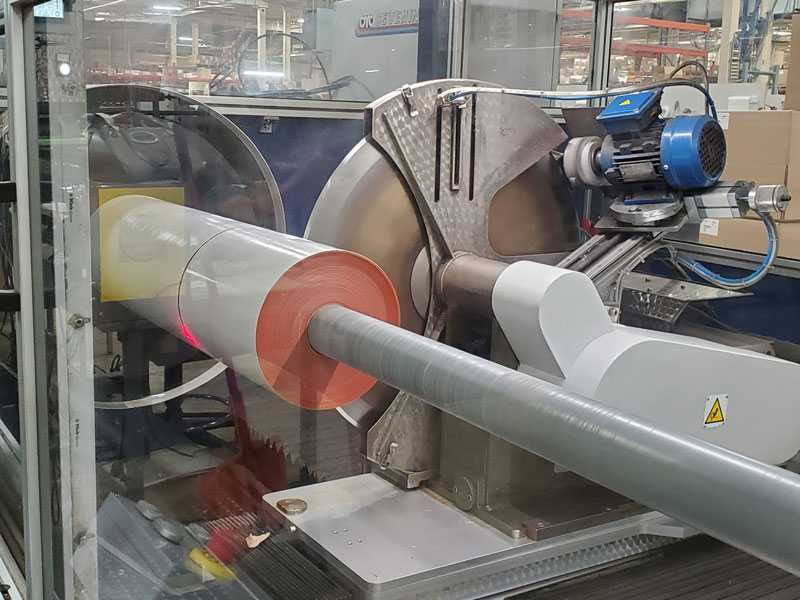 Is 3M VHB right for your application?
While VHB is a powerful and versatile solution for many problems, there are unique cases where it just may not be right. Sealing Devices stocks a wide variety of solid and foam rubber, which we can laminate on one or both sides with 3M liquid adhesives and transfer tapes. This allows us to provide seals for greater temperature ranges, more aggressive chemicals, and larger areas than off-the-shelf foam tapes are suitable for. If you have questions about whether 3M VHB tape or another adhesive gasket may be right for your application, please contact us for more information.