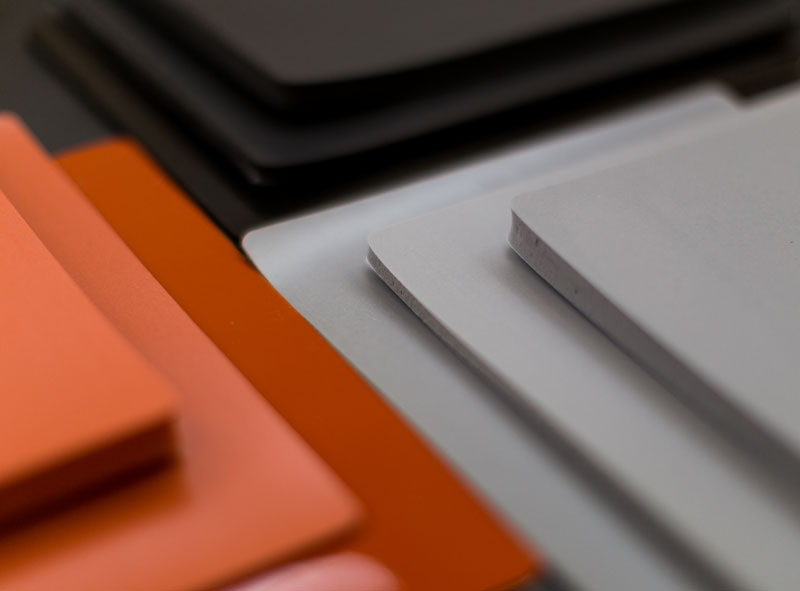 Foam & Sponge Products
Open and closed cell sponge and foam materials
Foam and Sponge are commonly used as gasketing material to seal enclosures in a variety of industries. They are predominantly used in electrical enclosures, and enclosures that have low compression force available. Foams and Sponges are typically softer than solid materials and are made with open air spaces between the interlaced cell structure. Foam and Sponge can also be used for vibration dampening and shock absorption as well.
Sealing Devices is a preferred converter of Rogers Poron Urethane foams and Rogers Bisco Silicone foams. We also convert low compression set, closed cell sponge materials for their high temperature stability, resilience and performance against degradation in sunlight and ozone.
When designed for the application, sponge is an ideal solution for sealing out harsh environmental elements to help engineers meet IP specifications. Sealing Devices is uniquely positioned to fabricate these materials and we offer the ability to: slit rolls to width, split foams to thickness, laminate a variety of adhesives in roll form, cut custom designed shapes to customers' requirements.  Please contact us if you need help selecting the correct foam material for your application.
Types of Sponge & Foam
Open cell foams – Sponge/foams where gas pockets are connected with each other. The cells allow water absorption even under compression.
Closed cell foams – Sponge/foams where gas pockets are sealed from each other. The cells of the foam are self contained, and the material cannot absorb water or other fluids.
Mixed cell foams – The cells are open unless the material is compressed.  When the material is compressed, the cells close to prevent absorption.
The products come in a variety of elastomers including:
Silicone
Urethane
Neoprene
EPDM
Blended Foam (Neoprene, EPDM, SBR)
Blended Foam (PVC, NBR, Neoprene)
Crosslinked PE
Polyester
Foam and Sponge materials are also offered in different hardness / softness, densities, water absorption, and compression set resistances.
Hardness can be called out by an ASTM D1056, which is the stress range at 25% compression. An example is 1-5 psi
Density is commonly called out in pcf (pounds per cubic feet). An example is 4-8 pcf.
Water absorption is a % change in weight: 5% is one example
Compression Set Resistance is the measure of a materials resiliency, or ability to spring back after being compressed. A lower compression set means the material is more likely to return to its original shape after compressed at a certain percentage.
Sealing Devices offers all of these types of foam to address your unique application needs.
Common Applications & Product Forms
Sponge rubber gaskets
Sponge dust gasketing
Sponge rubber sheet
Sponge rubber products
Closed cell sponge rolls
Open cell rubber
Sponge rubber sheet materials
Die-cut sponge rubber parts
We maintain a large inventory of other sponge rubbers.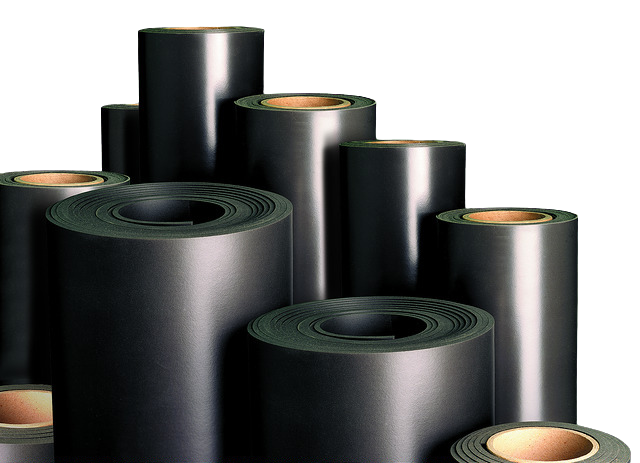 Norseal® Foams
Norseal® silicone sponge products are high-performance silicone materials with a chemical structure providing high-temperature stability with inertness.
Bisco Silicone Sponge
Rogers BISCO product lines are the world's leaders in silicone foams used for gasketing and sealing applications.
Bisco Poron Polyurethanes
Rogers line of PORON Industrial Polyurethanes provide durable, long-term performance in industrial applications.