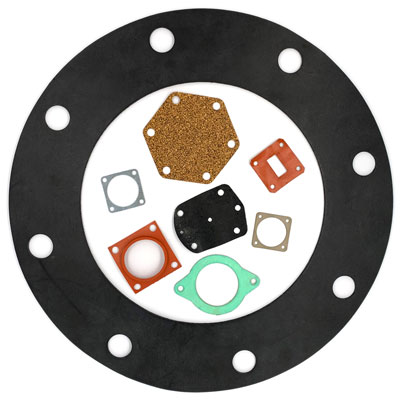 Gaskets
Premier North American Fabricator
Sealing Devices is a premier North American manufacturer of gaskets offering a variety of different methods to produce gasket products. Our manufacturing facility includes over 200-pieces of equipment and in-house tooling and die-making, which allow us to make gaskets from commercial and mil-spec rubber, compressed sheet gaskets, cloth inserted gaskets, paper, fabric, felt and most any other material with quick cut options.
What is a Gasket?
Gaskets seal between two different surfaces under compression. Sealing Devices is an expert manufacturer of gaskets produced from all materials. Gasket sealing is a result of compressive forces created by sufficient bolt load and works to fill the imperfections on the mating surfaces to be sealed. (ANSI Flange Standards)
To help you choose the right material for your application, you can rely on Sealing Devices applications engineering team for technical support recommendations. To learn more about our cutting capabilities click here.
Gasket Types
We offer several types of gaskets for high and low-temperature applications, including:
Commercial Rubber
Mil-spec Rubber
Compressed Sheet Gaskets
Cloth Inserted Gaskets
Grafoil
PTFE
ePTFE (Teflon)
Beater Add
Metallic
Sponge
Foam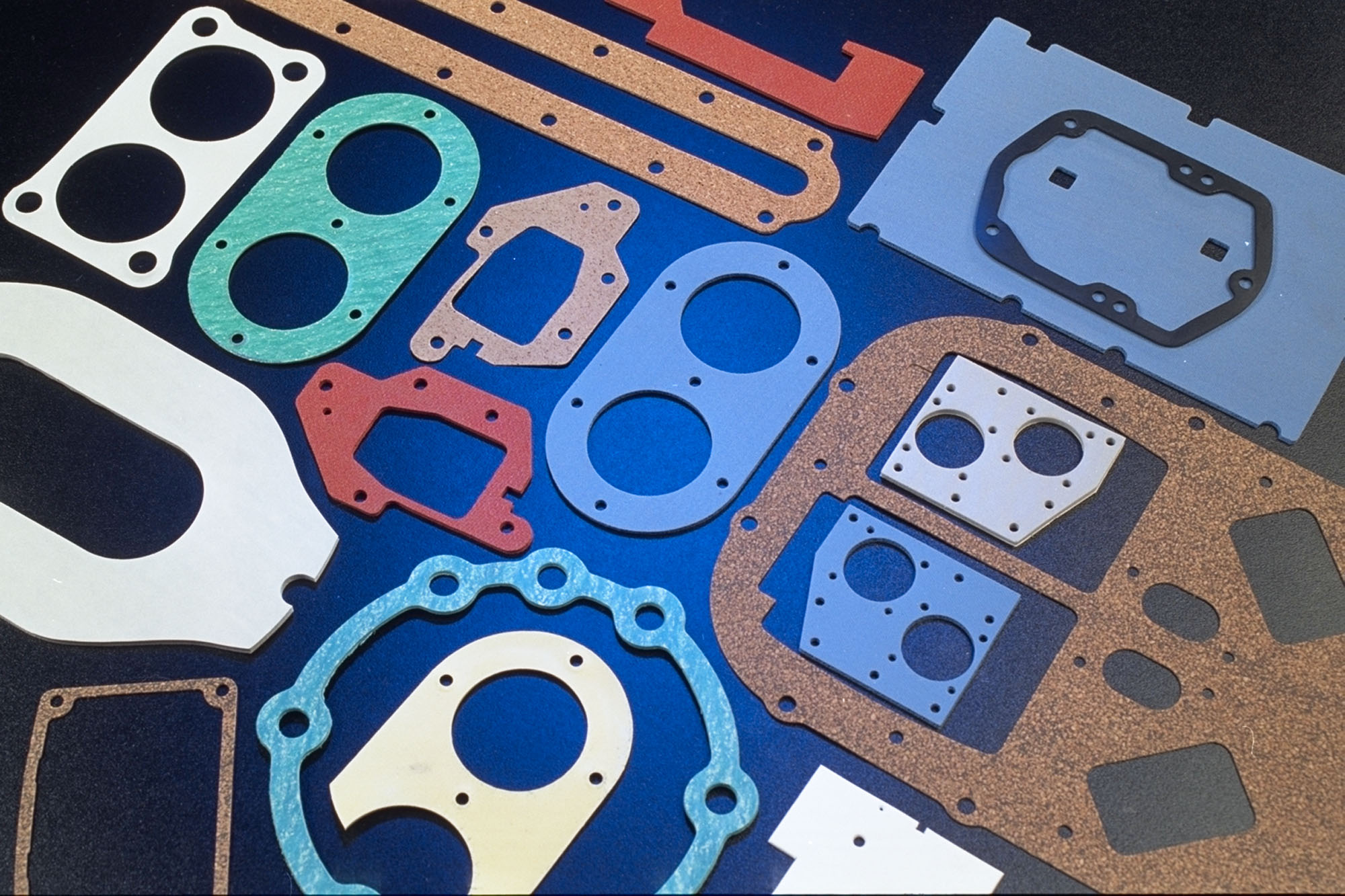 Flexible Graphite Gaskets
GraFoil ® Flexible Graphite Gaskets provide superior performance in high-temperature sealing applications.
Spiral Wound Gaskets
Spiral Wound Gaskets are ideal for high-temperature applications needing resistance to corrosion.
Metal & Metallic Gaskets
Metal & Metallic Gaskets are ideal for Sealing Higher Temperature and Pressure Applications.

Compressed Sheet Gaskets
Compressed sheet gasket materials provide outstanding die-cut gaskets for superior sealing.
ePTFE (Teflon) Gaskets
ePTFE expanded Teflon provides extreme sealing in sheet gasketing, gasket tape, joint sealant, and universal gasket configurations.
Expansion Joints
Garlock Expansion Joints offer superior performance, reliability, and service life, resulting in improved plant safety and increased mechanical integrity of equipment.
Beater Add Gaskets
Sealing Devices is a converter of beater-addition (beater-add) gasket materials. These beater-addition gaskets address a wide range of performance capabilities and requirements.
Geltek
Geltek pre-cured silicone gels are die-cuttable solid gels with liquid characteristics.
NSF-61
Sealing Devices is a certified manufacturing facility that cuts, repackages and distributes NSF-61 certified gaskets for use in the drinking water treatment market.