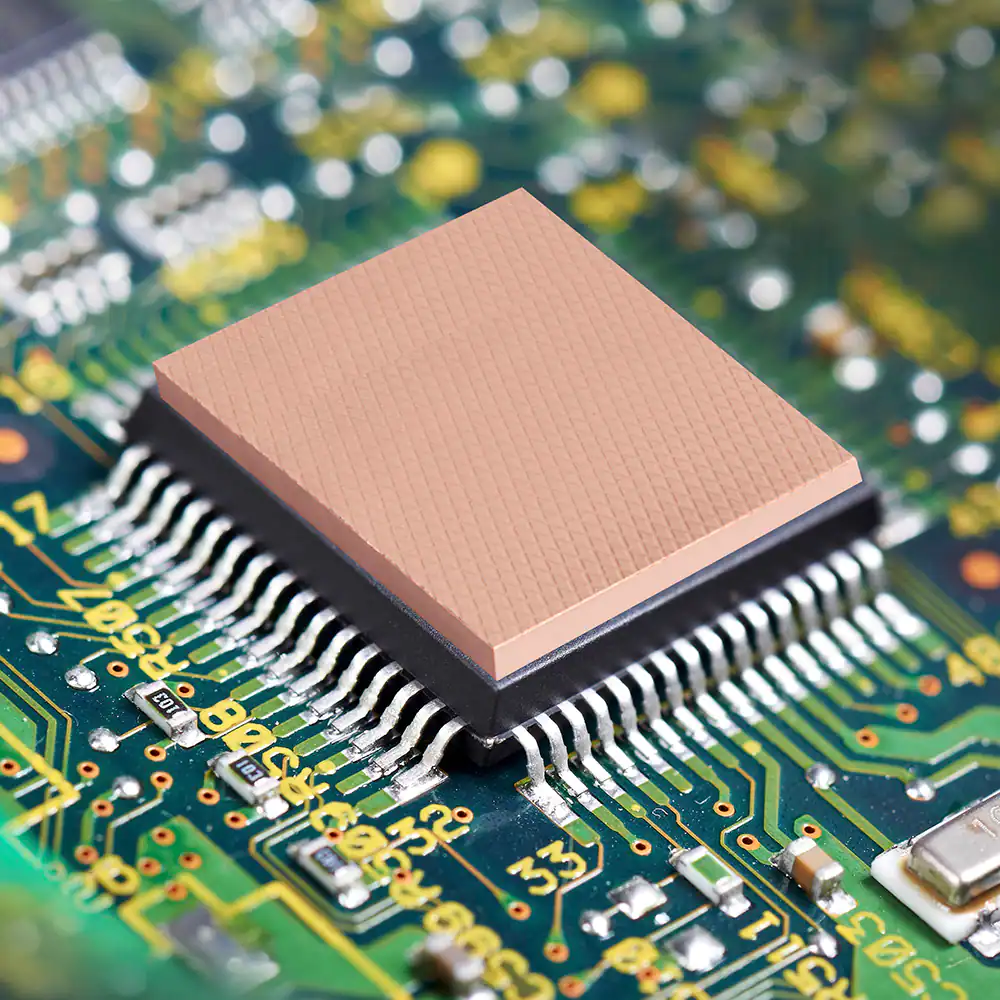 Thermal Management
Thermal Management Solutions from Parker Chomerics
Sealing Devices provides Thermal Interface Materials from Parker Chomerics. Parker Chomerics thermal interface materials transfer heat from electronic components to heat sinks and are used to eliminate air gaps from the interface. The thermal interface materials we offer have been designed into thousands of applications, ensuring high performance and integrity.
Industry-leading materials deliver:
Lower thermal impedance
Higher thermal conductivity
Greater compliance and conformability
Highly reliable
Greater adhesion properties
Heat Transfer Fundamentals:
The objective of thermal management programs in electronic packaging is the efficient removal of heat from the semiconductor junction to the ambient environment.
This process can be separated into three major phases:
heat transfer within the semiconductor component package;
heat transfer from the package to a heat dissipater (the initial heat sink);
heat transfer from the heat dissipater to the ambient environment (the ultimate heat sink)
The first phase is generally beyond the control of the system level thermal engineer because the package type defines the internal heat transfer processes. In the second and third phases, the packaging engineer's goal is to design an efficient thermal connection from the package surface to the initial heat spreader and on to the ambient environment. Achieving this goal requires a thorough understanding of heat transfer fundamentals as well as knowledge of available interface materials and how their key physical properties affect the heat transfer process.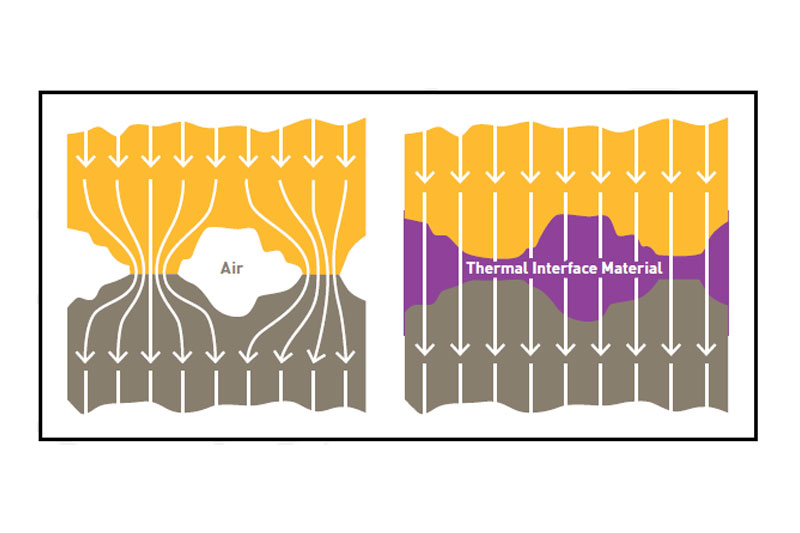 Thermally Conductive Pads & Fillers
Parker Chomerics THERM-A-GAP™ gap filler pads are for applications where heat must be conducted over a large and variant gap between a semiconductor component and a heat dissipating surface.
Thermally Conductive Gels
Parker Chomerics THERM-A-GAP™ GEL are a single component dispensable thermal gap fillers that require no curing and can be dispensed over a heat-generating component for effective cooling.
Thermally Conductive Tapes
Parker Chomerics THERMATTACH® tapes are designed to securely bond heat sinks to power dissipating components without an additional clamping mechanism