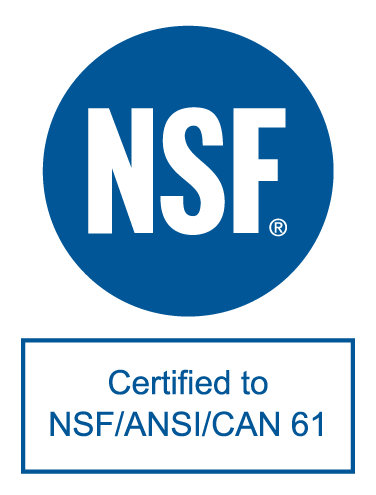 NSF-61 Approved Gaskets Cutter
NSF/ANSI/CAN 61 EPDM Rubber
Sealing Devices is a certified manufacturing facility that cuts, repackages or distributes NSF/ANSI/CAN 61-certified gaskets for the potable drinking water treatment market. These gaskets are suitable for use in potable water applications, this product is NSF / ANSI Standard 61 certified by NSF International and meets the NSF 372 lead content rule for the cleanest and safest option for drinking water and wastewater purposes.
Sealing Devices SD1001-576
Sealing Devices has partnered with American Biltrite to offer cut gaskets for AB576 EPDM Rubber. Our facility has been certified to cut, package and distribute these gaskets for use in the drinking water treatment market. SD1001-576 offers:
Excellent resistance to heat, ozone, and sunlight

 Superior resistance to cold and hot water

ASTM Grade (D2000: 1BA715Z1)

Meets American Water Works Association Standard C111/A21.11

Compliance to Standards
On January 4, 2014 the Safe Drinking Water Act (SDWA) & The Environmental Protection Agency (EPA) legislation went into full effect. Rubber used for gaskets and seals in potable water applications must be proven to prevent leaching of harmful contaminants prior to installation. If you manufacture, sell or distribute water treatment or distribution products in North America, your products are required to comply with these standards. Visit NSF.org for more information: NSF/ANSI 61: Drinking Water System Components.