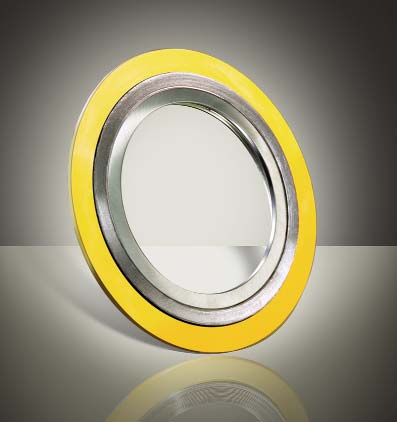 Flexitallic Spiral Wound Gaskets
Ideal for high-temperature applications needing resistance to corrosion.
Sealing Devices is an authorized Flexitallic Distributor of Spiral Wound Gaskets. Spiral wound gaskets from Flexitallic offer high-temperature and pressure sealing with good recovery performance. Spiral wound gaskets are precision-engineered for high-temperature applications, and resist corrosive and toxic elements, providing years of sealing for long-term performance under harsh environments and service.
Features & Benefits:
Metallic winding suited for cyclic loading
Outer ring center gasket
Inner/outer ring provides additional blow-out strength
Inner/outer ring provides a compression stop
Prevents flange erosion
Prevents inward buckling
Reduces turbulent flow
Recommended for high pressure/temperature applications
Markets & Applications
Flanged joints
Heat exchangers
Boiler handholds
Manholes
Other high-temperature, high-pressure applications