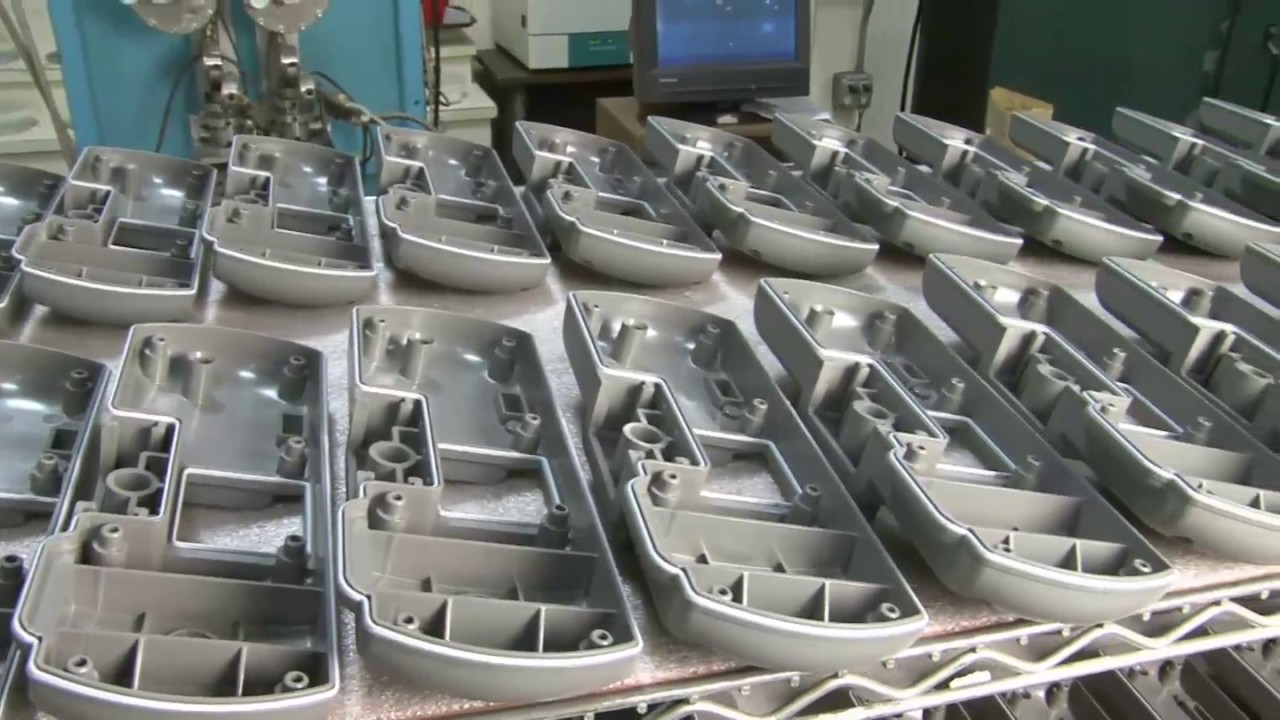 Electrically Conductive Form-in-Place Gaskets
Robotically dispensed form-in-place gaskets
Form-in-Place Gaskets are small gasket elements that are bonded directly onto highly machined or precisely molded customer housing to provide EMI shielding or basic environmental sealing.  Form-in-Place Gaskets are sometimes referred to as Robotically Dispensed Gaskets or Cure-in Place Gaskets.  The robots offer very highly repeatable process that are only limited by the viscosity of the raw materials and the variation in the housings and coatings.  In many cases, there is a significant installation savings with this semiautomated process over manually installing cord on circuitous paths.
For conductive EMI (Electro-Magnetic Interference) gaskets using CHOFORM® Form-in-Place EMI gasket compounds., shielding effectiveness of up to 75 dB attenuation from 200MHz to 10 GHz can be achieved.   Gaskets can be dispensed on flanges narrower than other gasket solutions due to the high accuracy of the robotic dispensing.
Features & Benefits:
Accurate dispensing of conductive compounds intricate perimeter parts
Good for small cross sections for low closure force gaskets
Outstanding adhesion to many parts
Alternative to traditional pressure sensitive adhesive (PSA) applications
Compounds Available
Silver Copper Filled Silicone
Nickel Graphite Filled Silicone
Nickel Aluminum Filled Silicone
Silver Aluminum Filled Silicone
Non-conductive Silicone
Non-conductive Fluorosilicone
Curing mechanism include heat cured and moisture cured compounds. There are several design considerations including housing material, housing coatings, compression stop heights, and flange widths. Contact Sealing Device's Applications Engineering to provide detailed recommendations on these important requirements.