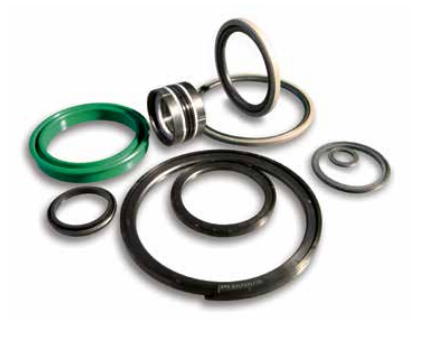 Hydraulic Seals
Retain hydraulic fluids and pressures
The main tasks of hydraulic seals are to retain hydraulic fluids, exclude solid or liquid contaminants and maintain hydraulic pressure. These tasks require different seal designs and accessories.
Suitable for both hydraulic and pneumatic applications

Can be configured to seal from vacuum to over 10,000 psi
Available in a variety of plastics and high durometer rubbers to resist seal extrusion and reduce friction
Key Types of Hydraulic Seals: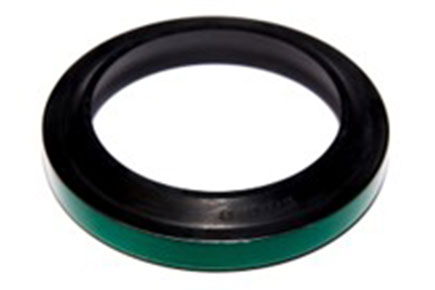 Wiper Seals
Wiper seals, also known as scraper seals, create a tight fit that allows a reciprocating ram-rod to pass through the inner bore of the seal. These are used to eliminate contaminants such as dirt, moisture and dust.  The choice of the wiper seals should be made based on the choice of piston and rod seals.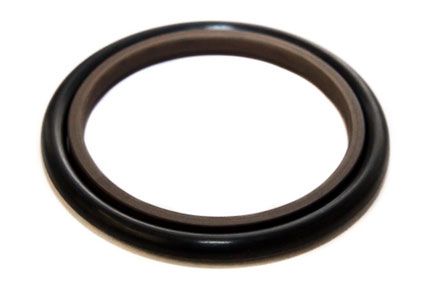 Rod Seals
Rod seals prevent leakage of fluid from within the cylinder to the outside as the rod is in motion. Rod seals work together with the wiper seals to protect the hydraulic system against external contamination due to dirt and weather conditions. Leakage through the rod seal can, in some cases, cause accidents and environmental damages.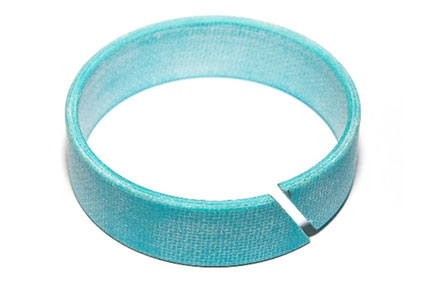 Wear Seals
Wear seals are used to help keep the piston centered, allowing even wear and pressure distribution on the seals. They can be used in both piston and rod applications.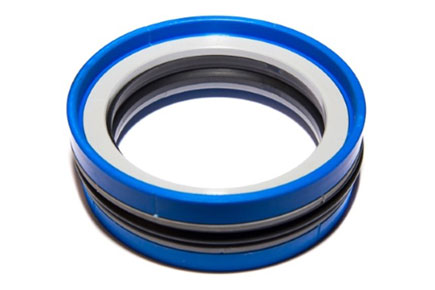 Piston Seals
Hydraulic Piston Seals are designed to ensure fluid and other media does not penetrate the piston as the system pressure pushes the piston down the cylinder during pressure cycle.
Markets & Applications
Earth-moving/construction machinery
Forestry machinery
Agricultural machinery
Material handling
Industrial hydraulics
Vehicle engineering and mining