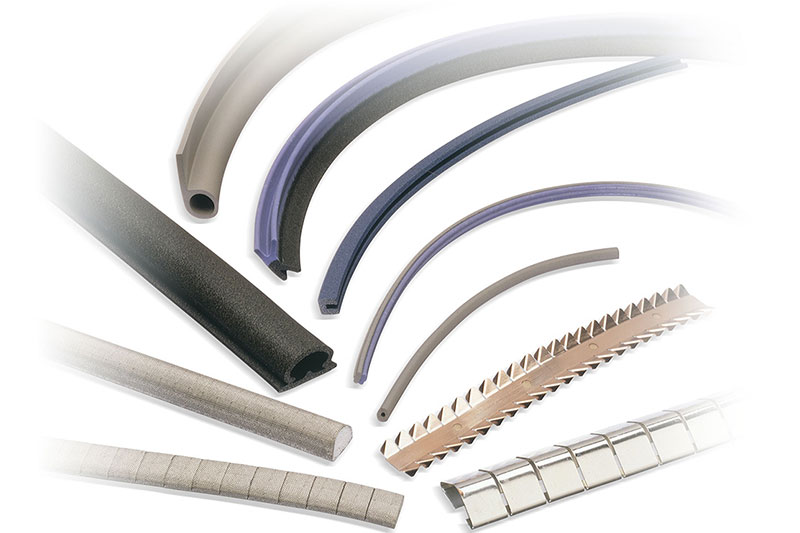 EMI Shielding
EMI / RFI Shielded Gaskets
Sealing Devices is a leading distributor and fabricator of EMI (Electromagnetic Interference) / RFI (Radio Frequency Interference) shielding products from Parker Chomerics.
Sealing Devices converts and distributes a wide range of EMI materials including conductive elastomers, conductive adhesives, vents, windows and more.  Depending on the needs for your application, you can rely on Sealing Devices applications support and engineering assistance for integrating EMI shielded products into your solution. 
Why is EMI Shielding needed?
The purpose of EMI shielding is to create a barrier that prevents leakage of strong electromagnetic fields that can interfere with sensitive devices and signals. Electromagnetic Interference (EMI) can cause minor to major disruptions and malfunctions to electronic devices, equipment and many other systems that are used in critical applications.  To list a few – medical, military, aerospace electronics, mass transit systems, industrial touch screens, navigation and vehicular control systems. 
Considerations for choosing your EMI Shielding Products:
EVALUATING EMI SHIELDING GASKETS AND EMI O-RING EFFECTIVENESS
Choose EMI shielding O-rings based on the radiated emission spectrum of your equipment and the specifications each unit must meet. EMI O-ring and EMI gaskets provide different levels of EMI shielding effectiveness across a frequency range of 10 kHz to 20 GHz.
EMI OPERATING CONDITIONS
Many EMI O-rings and EMI conductive gaskets provide a 'best fit' for different operating environmental conditions, including exposure to high and low temperatures, wind and rain, salt spray, solvents and other conditions that can affect the life of EMI shielded gaskets and EMI shielded O-rings.
EMI MECHANICAL REQUIREMENTS
The primary goal of an EMI shielded gasket is to seal an electronic enclosure to prevent transmission of electromagnetic interference. Improper design of an EMI seal or enclosure flanges can result in failure. Mechanical design issues must be considered for the proper mating of an EMI gasket with the flanges of an electronic enclosure based on EMI conductive shielding theory.
COMPRESSION-DEFLECTION
EMI shielded gaskets require varying compressive force depending on the seal solution. Conductive fabric over foam solutions offer high shielding with low compressive force. Conductive filled elastomer gaskets and seals require slightly higher compressive load. The advantage is conductive filled elastomers can also be used for environmental sealing in addition to EMI shielding.
COMPRESSION SET
EMI shielded gaskets subjected to compressive forces over extended time causes 'deflection' to remain after the load is removed. EMI gasket compression set is an important property when an EMI gasket will be compressed and released regularly in enclosure door and access panel service.
ELECTRICAL STABILITY
EMI gaskets and EMI O-rings provide conductive pathways that electrically bond components to a common ground. EMI shielded gaskets serve as low impedance conductors to improve enclosure reliability.
INSTALLED COST
EMI gasket installation is a major factor in determining costs. EMI Shielded gaskets can be installed using PSA's, fasteners, epoxies, or press-fitting into grooves. EMI gaskets can be molded in place on the enclosure flange or plastic spacer frame.
Configurations
EMI Shielded Gaskets (Elastomer, Copper, Metal, Mesh, and more)
EMI Shielded windows
EMI Shielded adhesives
EMI Shielded vents for ventilation and moisture draining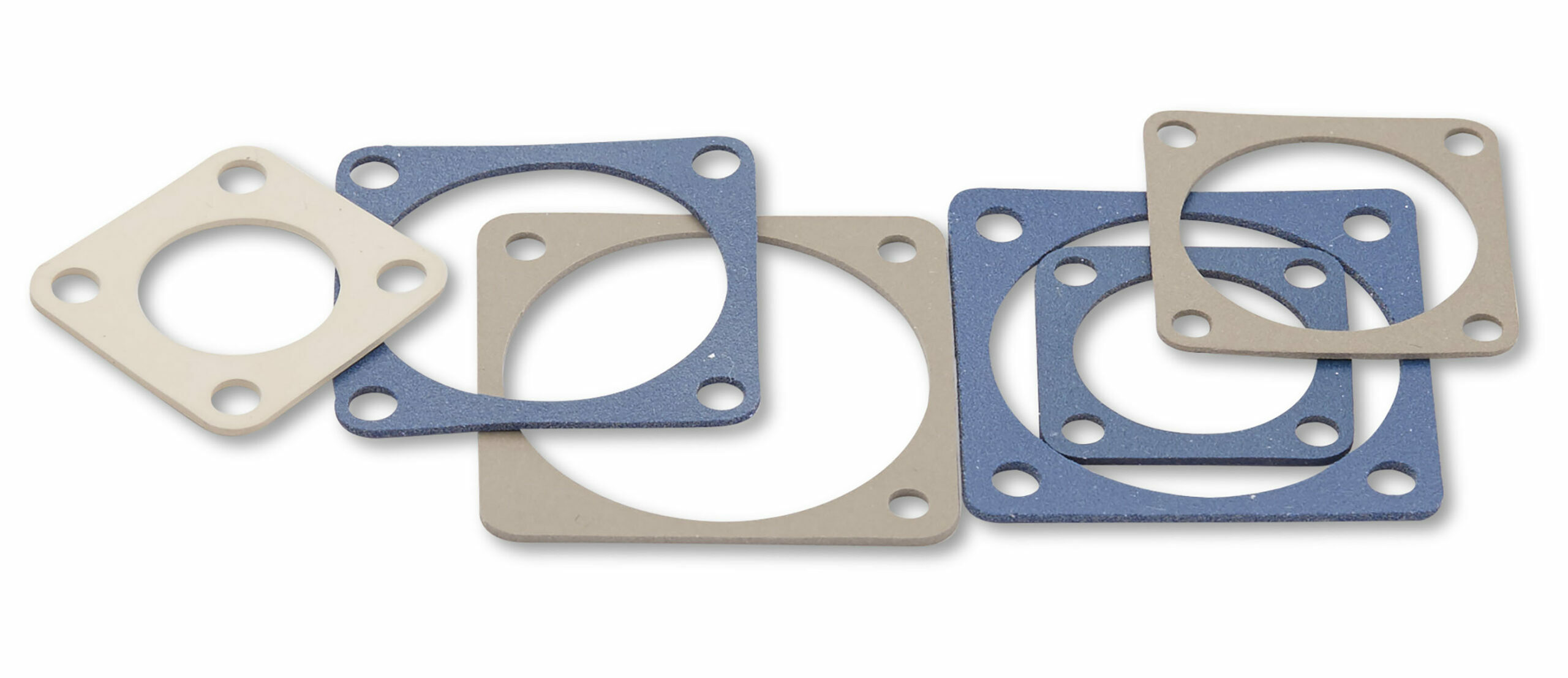 Conductive Elastomers
Parker Chomerics electrically conductive elastomer gaskets are the superior choice for corrosion resistance, environmental sealing, and cost-effective EMI shielding.
Form-in-Place EMI Gaskets
Sealing Devices is an in-house dispenser of form-in-place gaskets using Parker Chomerics CHOFORM® Form-in-Place EMI gasket compounds.
Copper & Metal Mesh Gaskets
SPRINGMESH gaskets are highly resilient, highly conductive, knitted wire mesh strips used to provide electromagnetic interference (EMI) shielding and electromagnetic pulse (EMP) shielding at the joints and seams of a variety of enclosure applications.
EMI Shielded Vents
Chomerics STREAMSHIELD™ vent panels provide high performance, economical solutions to EMI shielding and airflow issues in electronics and telecommunications applications.
EMI Shielded Windows
Sealing Devices provides performance-tested EMI shielding windows for visual displays. The custom sized selections are available in glass and plastic. 

Conductive Adhesives
Electrically conductive adhesives from Parker Chomerics are primarily used for electronics applications where components need to be held in place and an electrical current can be passed between them.
Low Compression Force Gaskets
Parker Chomerics family of SOFT-SHIELD fabric-over-foam electromagnetic interference (EMI) shielding gaskets provide an EMI gasket solution suitable for most all indoor EMI shielding and grounding applications requiring low compression force.
Connector Gaskets
Parker Chomerics connector gaskets are die-cut from premium sheet materials to provide effective EMI shielding and pressure sealing in standard and custom connector applications.