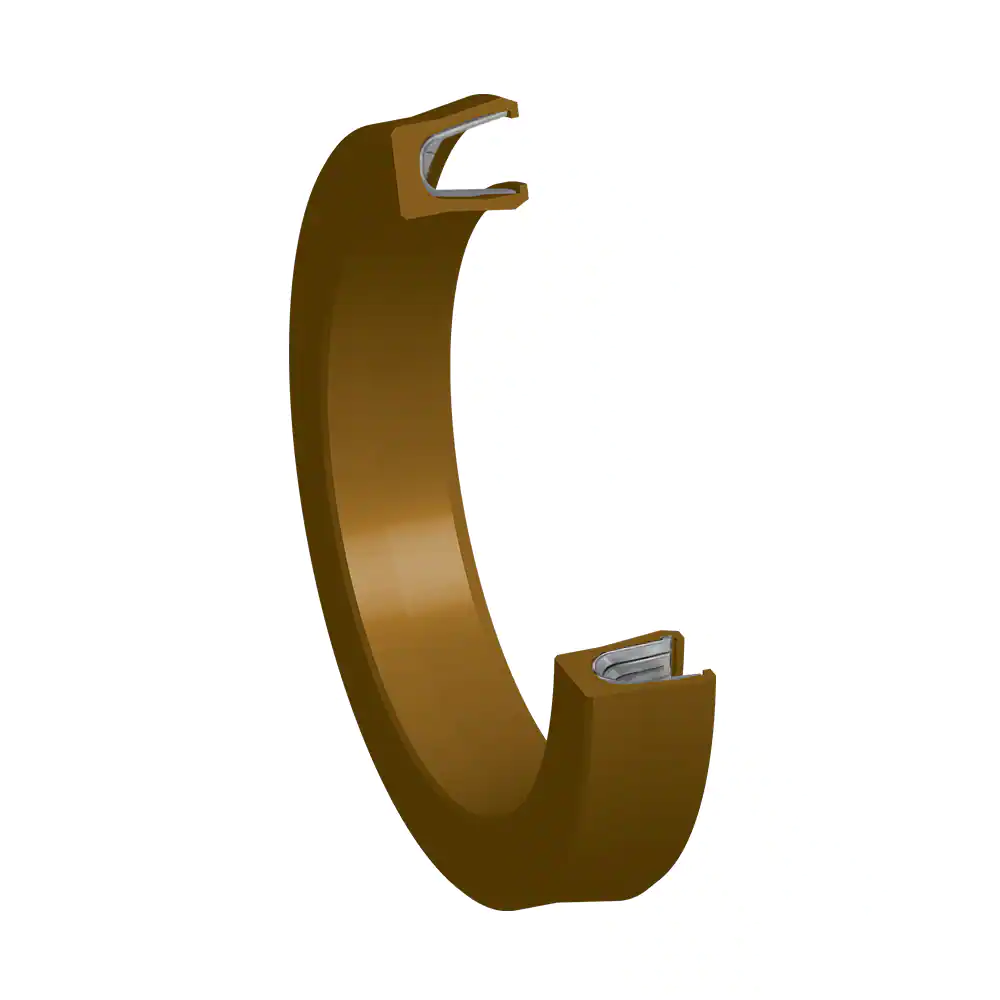 Spring-Energized Seals
Spring-energized Seals & PTFE FlexiSeals
Spring-energized seals for fluid power equipment sealing applications provide reliability in hydraulic and pneumatic systems. These highly engineered seals are similar to hydraulic U-cup seals, but with a spring between the sealing lips to maintain constant contact with the sealing surfaces. These seals are available in a variety of materials and profiles to customize performance.
PTFE spring-energized seals are ideal for rotary applications where low friction is needed for normal operation. The PTFE can be modified with several different filler materials to tailor the seal characteristics to your needs. Sealing Devices offers Parker FlexiSeals, as well as similar alternatives.
Check out the Parker Fluid Seal Design Guide for more information.
Features & Benefits:
Provide reliable sealing under no pressure load, vacuum applications, and up to 10,000 psi
Suitable for temperatures from -450°F to 600°F (-268°C to 316°C)
Available with varied profile features to increase sealability, reduce friction, and scrape surface contamination
Most commonly offered in these materials: Virgin PTFE, Filled PTFE, Hytrel® Elastomer, UHMW Polythylene
Available with various fillers for better performance characteristics, including: low friction, low wear, wide temperature resistance, low material creep, greater chemical compatibility, antimicrobial
Offered with three spring configurations: Canted Coil (Low spring load), Cantilever (Medium spring load), Helical Coil (High spring load)
Markets & Applications
Aerospace
Chemical Processing
Water
Energy
Food & Beverage
Pumps & Valves
Robotics