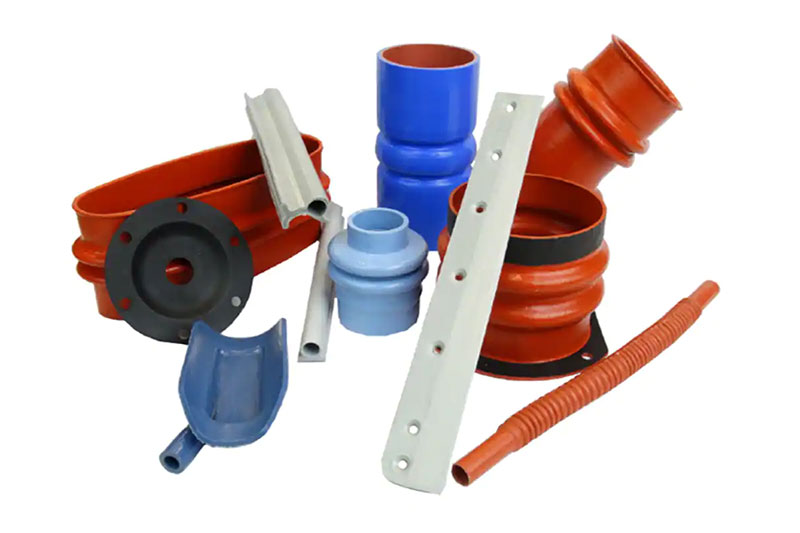 Fabric-Reinforced Diaphragms
Fabric Diaphragms for tensile strength, pliability, & fire resistance
Military/aerospace, industrial and heavy-duty markets require flexible diaphragms and fabric reinforced diaphragms, products and seals. Sealing Devices offers durable, flexible, fire-resistant Parker fabric-reinforced diaphragms and fabric-reinforced materials with industry-leading tensile strength and pliability.
Fabric-coated infused rubber parts give you high-temperature sealing options, thermal insulators, and military-approved elastomers. Reinforcing an elastomer with fabric increases part durability and longevity with added flame and abrasion resistance.
Features & Benefits:
The ability to withstand direct flame at 2000°F (1094°C) for 15 minutes
Great thermal insulators to help prevent structural damage
Product flexibility, allowing easy installation with minimal mating hardware re-work
Compatibility with Parker compounds, AMS and military-approved elastomers
Properties:
Increased abrasion resistance for product longevity
Friction reduction for improved durability
Increased tensile strength over homogeneous elastomer products
Low strength degradation over time with extended UV exposure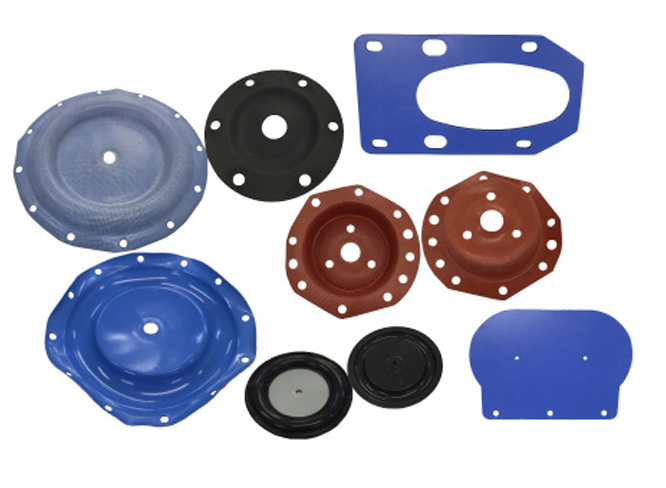 Typical Elastomers for Aerospace and Military Applications:
Silicone
Fire-Resistant Silicone
Fluorosilicone
Nitrile
Typical Elastomers for Industrial Applications:
Nitrile
Fluorocarbon
Neoprene
Ethylene Propylene
Many of Parker's AMS and military-approved elastomers can be used with a wide range of industrial fabrics.