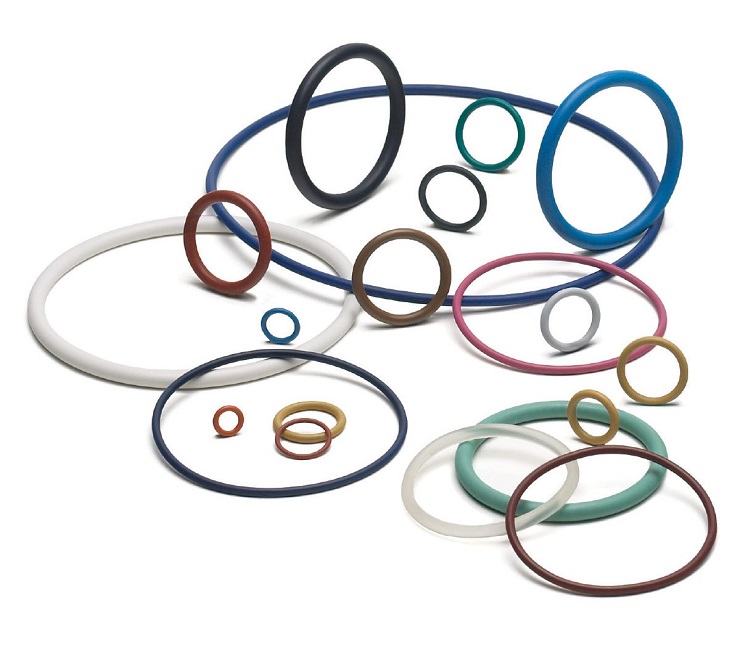 O-Rings
Industry-leading Sealing Solutions
Sealing Devices offers the widest range of O-rings for standard to the most complex applications. With thousands of products to choose from, our team of applications engineers can help you determine the right product for the job.
Sealing Devices is an Authorized Distributor for Parker O-rings. Parker is known for their compound and material development, high-quality, and are manufactured to tight tolerances to withstand higher temperatures, and aggressive chemistries.  Sealing Devices is proud to offer Parker products along with other suppliers to meet your requirements.
What is an O-Ring?
An O-ring is a torus, or doughnut-shaped ring, generally molded from an elastomer or thermoplastic material, such as PTFE. O-rings are used primarily for sealing and protecting against liquid and gas loss, and can function in a wide range of temperatures, pressures. O-ring sizes are specified by the inside diameter and the cross-section diameter. They are manufactured according to metric and imperial international standards such as AS 568B, DIN ISO 3601, and JIS. Custom O-rings of almost any size, from miniature to large dimensions, can be molded to form continuous parts, or spliced from extruded cord.
What is an O-Ring Seal?
An O-ring seal is used to prevent the leakage of a liquid or gas. The seal assembly generally consists of an elastomer O-ring which sits in a sealing gland. An O-ring is a circular cross-section ring molded from polymer. The gland — usually cut into the metal or other rigid material of the fluid system — contains and supports the O-ring. Each of these two elements is meticulously designed and manufactured to create the best possible seal.
Advantages of O-Rings
Seal a wide range of pressures, temperatures, media, and geometries
Ease of service, no smearing or retightening
No critical torque on tightening, therefore unlikely to cause structural damage
Require very little space
Lightweight
Cost-effective
Can often be reused, unlike non-elastic flat seals and crush-type gaskets
Lifespan in the correct application corresponds to the normal aging period of the O-ring material
Failure is normally gradual and easily identified
Not affected by differing amounts of compression (as with flat gaskets), since an O-ring groove generally allows for metal-to-metal contact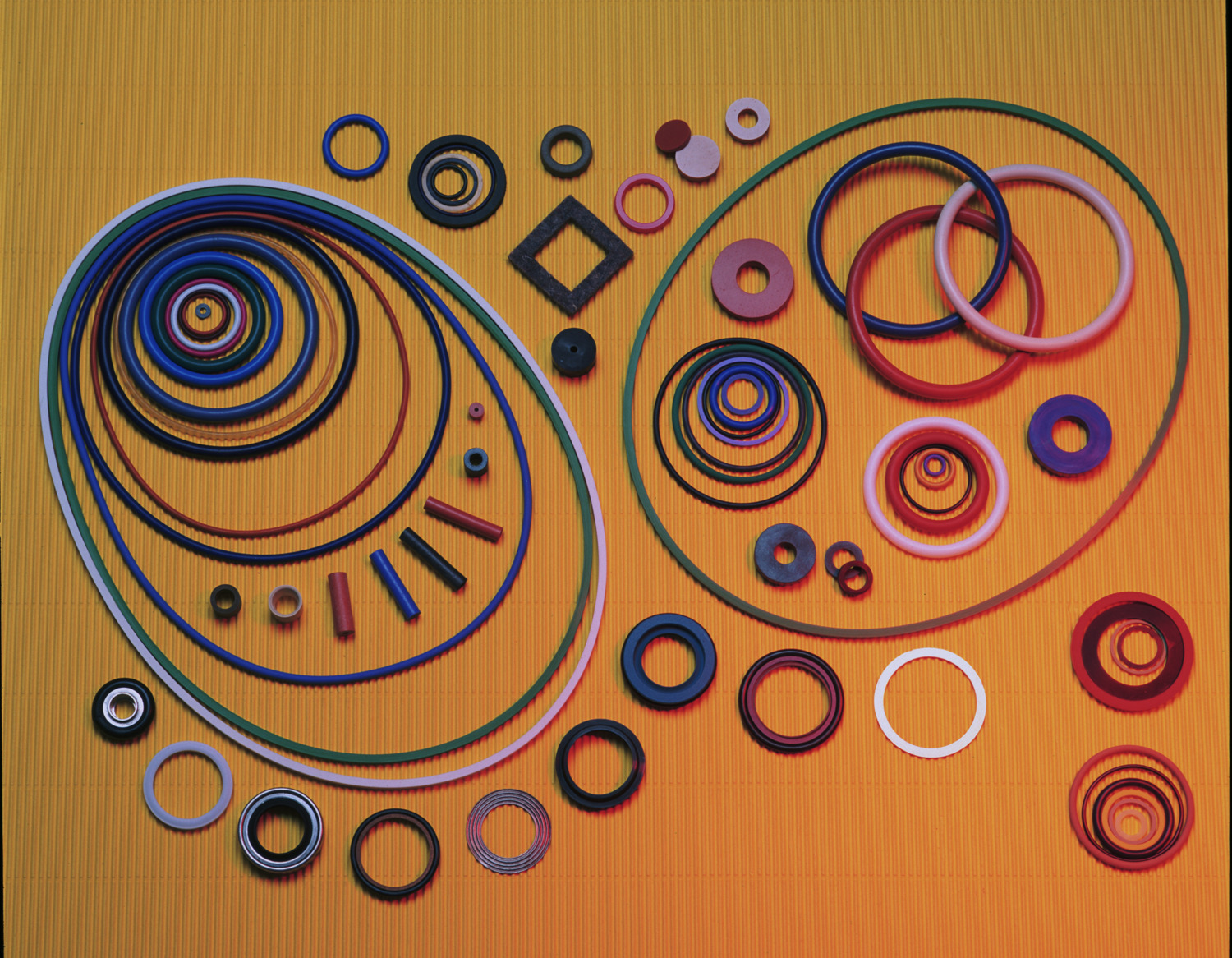 FFKM O-Rings
Perfluoroelastomer (FFKM; Kalrez) O-rings offer resistance to the highest temperatures of any rubber, coupled with extremely broad chemical compatibility and very low extractable levels.
FKM Viton O-Rings
Fluorocarbon (FKM; Viton) O-Rings offer excellent resistance to high temperatures, ozone, oxygen, mineral oil, synthetic hydraulic fluids, and many other solvents and chemicals.
FVMQ O-Rings
Fluorosilicone (FVMQ) O-Rings are a hybrid of silicone and FKM, creating a good general purpose seal for aerospace and jet fuel applications.
AFLAS O-Rings
AFLAS O-Rings are resistant to a wide range of chemicals, making them ideal for engine coolants and automotive fluids.
Buna-N Nitrile O-Rings
Buna-N (NBR; Nitrile) O-Rings offer excellent sealing and mechanical properties at a low cost. Great for general purpose sealing.
EPDM O-Rings
EPDM O-rings provide resistance to heat, water, steam, ozone, and sunlight.
Neoprene O-Rings
Neoprene (CR; Chloroprene) O-Rings provide good resistance for UV, oxygen, and weather applications.
Silicone O-Rings
Silicone (VMQ) O-Rings provide good insulating properties, as well as sealability at high temperatures. Available in all standard sizes.
Custom O-Rings
No matter the application, we can customize a solution that will fit your needs.