About Sealing Devices
Since 1963, Sealing Devices has been a proud manufacturer, fabricator, and distributor of O-Rings, gaskets, EMI shielding and thermal interface materials, custom molded rubber parts, protective vents, tapes, adhesives, and sealants for all types of sealing applications. With over 200 pieces of state-of-the-art manufacturing equipment, our goal is to be your trusted partner for all of your seals and gasketing needs. Sealing Devices is a small business, veteran-owned, ITAR registered enterprise.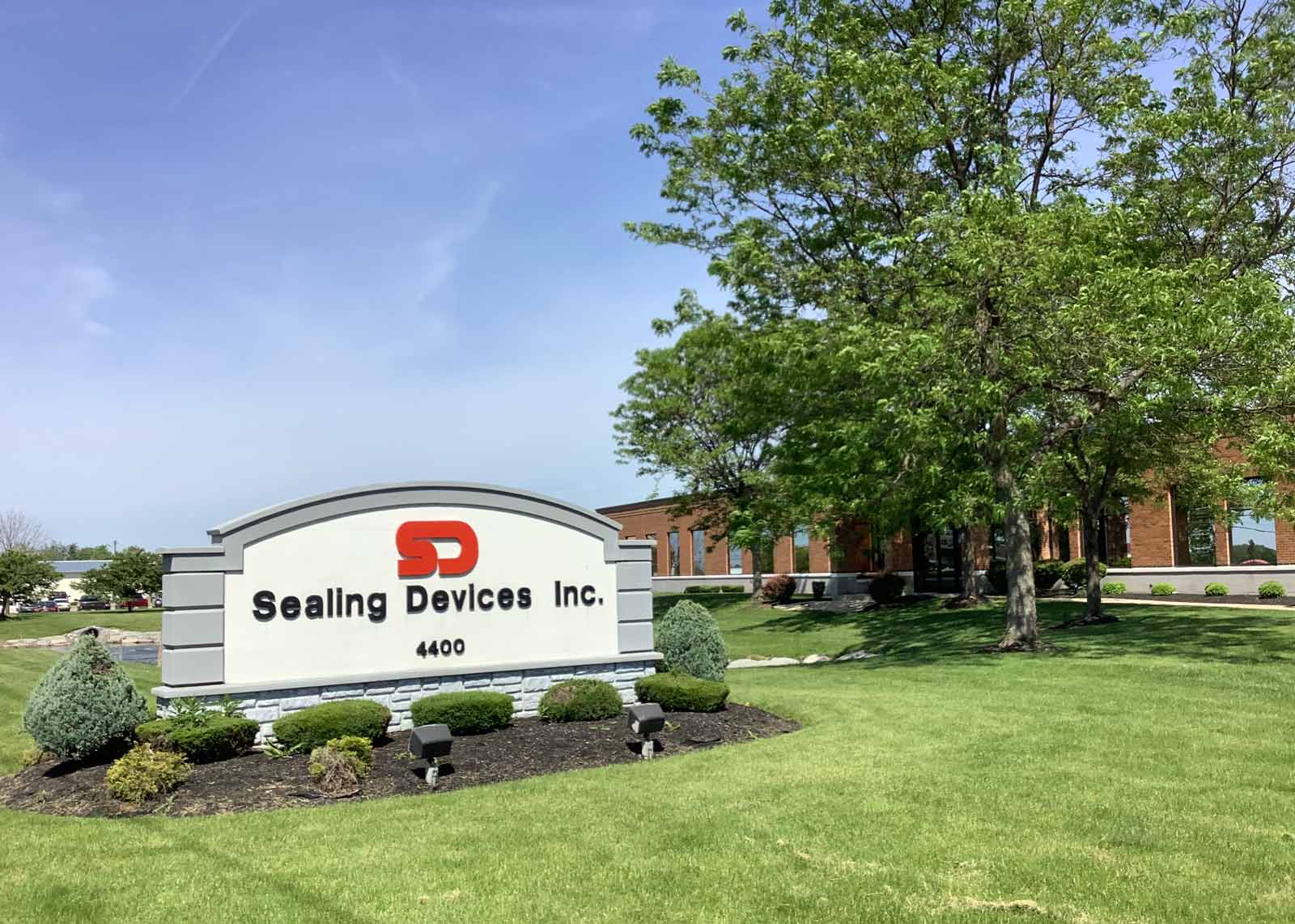 Our Capabilities
Our wide range of capabilities consist of fabrication, die-cutting, waterjet and laser cutting, slitting, laminating, form-in-place gasket dispensing, injection, compression and transfer molding, and specialized packaging and bar coding. We're an authorized distributor for Parker, Gore, 3M, Rogers, Loctite, and many other world leading sealing materials manufacturers, supplying to the Transportation, Aerospace, Military, Electronics, Communications, General Industrial, Fluid Power industries. Sealing Devices offers flexible stocking and inventory programs to help customers meet their goals.
Sealing Devices Quality Management Systems are certified to AS9100D and ISO 9001:2015 standards and we are ITAR registered.
At Sealing Devices, we always consider ourselves to be "First Class" in everything we do. Since our start in 1963, we've been proudly family-owned and operated. With second-generation leader Terry Galanis, Jr. and soon to be third generation Elizabeth Galanis-Miller, we move forward as a premier manufacturer and distributor in the seals and gaskets industry by honoring the solid ethics and values of our founder. Terry Galanis, Sr.
For 60 years we've been committed to our customers, employees, and community by striving to provide outstanding quality, service, and value. Headquartered in Lancaster, NY with a team of 240 associates in four North American offices, Sealing Devices is an industry leader with a focus on working hard, being courteous, and kind and always doing the right thing.
Superior Seals
Exceptional Service
WE ARE ISO9001:2015 & AS9100D CERTIFIED.
Keeping the Modern World
Safe and Running for 60 Years
History
Started in 1963 with an investment of $157 in Parker O-rings.
Values
Sealing Devices was built on strong ethics and values of integrity, honesty and character..
Leadership
Meet our experienced leadership team led by second-generation owner, Terry Galanis, Jr.
Join Our Team
We need people like YOU to help us grow