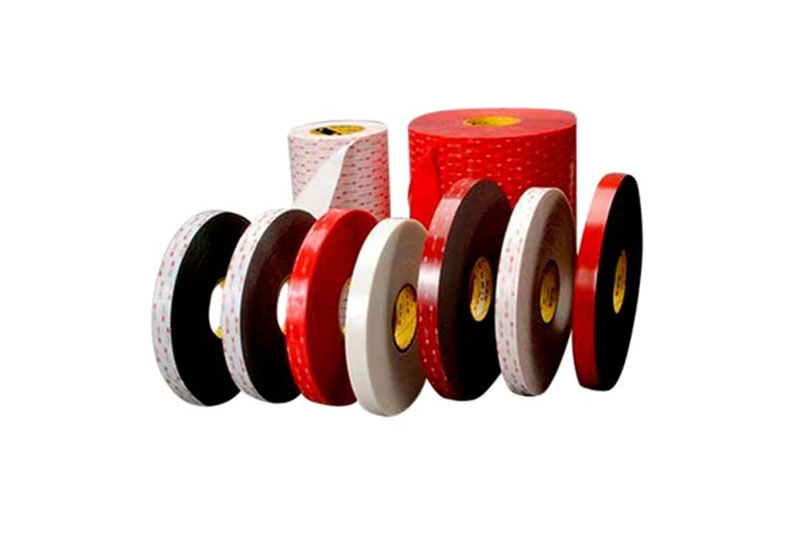 Adhesives & Sealants
3M™ VHB™ tapes, Loctite threadlockers, Devcon epoxies, and Geltek sealant strips
Sealing Devices offers a variety of pressure sensitive Adhesives (PSA's), pressure sensitive tapes, threadlockers, epoxies, sealants, dry / hot melts, RTV's, and one or multi-part sealants. While many sealants and adhesives can be enhanced by applying pressure or heat, many will set up and cure at room temperature.
Our Applications Engineers will work closely with you to select the best adhesive or sealant recommendation for your substrate and application.
Experienced Adhesive Converter
Sealing Devices has many years of laminating pressure-sensitive adhesives (PSAs) to sponge, rubber and other substrates
Experienced in combining materials to provide finished parts for easier assembly, improved strength, better appearance and sound installation
Automated application of PSA to parts that can be die-cut or kiss–cut to provide finished parts to speed assembly and improve product performance
Large laminating operations with many different PSAs to choose from
3M Tapes & Adhesives
Sealing Devices is a 3M™ converter of Pressure Sensitive Adhesives (PSAs) including VHB™ Tapes. 
Geltek
Geltek pre-cured silicone gels are die-cuttable solid gels with liquid characteristics.
LOCTITE Threadlockers
Sealing Devices is a full-service stocking distributor and equipment showroom of LOCTITE threadlockers, adhesives, and products.
Devcon Epoxies
Devcon epoxies are toughened, fast-curing structural epoxies with excellent environmental and chemical resistance.
Conductive Adhesives
Electrically conductive adhesives are primarily used for electronics assembly.
Saint Gobain Bonding
Saint-Gobain Tapes and Adhesives are durable and long lasting bonding solution.