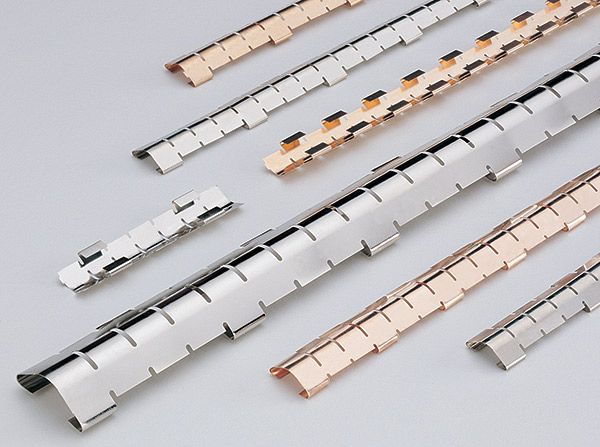 Metal Mesh & Copper Springfingers
Parker Chomerics SPRINGMESH™
Highly Resilient Metal Mesh & Copper Springfingers
SPRINGMESH gaskets are highly resilient, highly conductive, knitted wire mesh strips used to provide electromagnetic interference (EMI) shielding and electromagnetic pulse (EMP) shielding at the joints and seams of a variety of enclosure applications. Parker Chomerics SPRINGMESH™ metal mesh gaskets provide excellent EMI shielding and compression set characteristics, making them ideal for enclosure joins and seams.
Features & Benefits:
Tin-plated steel wires
Round cross-sectional geometries
Hollow knitted wire design
100% metal content
Multiple form factors and installation options
Encapsulated ends ensure elimination of Foreign Object Debris (FOD)
Economical
High resiliency
Excellent shielding properties
Electrically stable over time
Available in bulk or cut-to-length parts
Terminated cut-to-length ends eliminates fraying or loose particles
Configurations Available
SPRINGMESH® metal strip EMI gaskets are compressible, all-metal strips of beryllium copper, knitted into rectangular or round cross sections. As spring-like, interlocked loops, they are highly resilient and are knit from Monel or Ferrex wire.
SPRINGMESH® copper springfinger gaskets offer good aging properties, excellent tensile strength and spring-like qualities. Mesh strip gaskets are available in rectangular, round, double round, and round with fin cross sections. SPRINGMESH® gaskets are hollow, highly resilient spring gaskets, which offer the advantages of a mesh over core gasket without a core, and recovery of more than 70%. Compression set is less than 30% at 80% compression, and are available as cut-to-length.