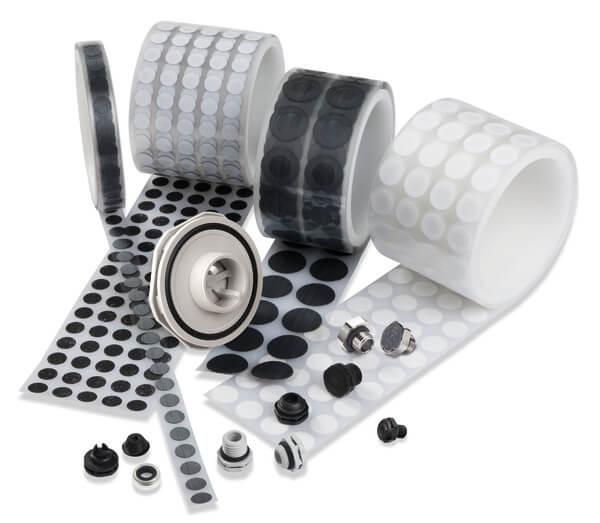 Gore® Protective Vents
Equalize enclosure pressure 
Sealing Devices Inc. is the North American distributor of W.L. Gore Protective Vents. We've built a strong partnership with Gore® to be able to offer Gore® Vents and complimentary sealing solutions to customers.
Gore® Vents let sealed enclosures 'breathe,' allowing airflow in and out. Membrane vents eliminate pressure differentials created when sealed enclosures are exposed to rapid, recurring changes in environmental conditions. They are able to manage the internal pressure in mobile and outdoor electronics enclosure, packaging and other components. To increase reliability and prevent deformations that could cause component failure.
Benefits of Gore® Vents
Virtually eliminate condensation
Rapid pressure equalization
Block contaminants: water, dust, dirt, liquids
Protect against 'board level' electronics failures
Install easily into existing housing designs
Eliminate hazardous gas build up
Improve seal performance to eliminate seal failure
Good for altitude change pressure elimination
Eliminate vacuum in enclosures
Adhesive Series
Low-profile Adhesive vents are available in standard sizes. There are options for high levels of environmental protection and others with high airflow capability. These products are generally intended for pressure equalization, condensation reduction, battery and hydrogen out-gassing, as well as sensor applications.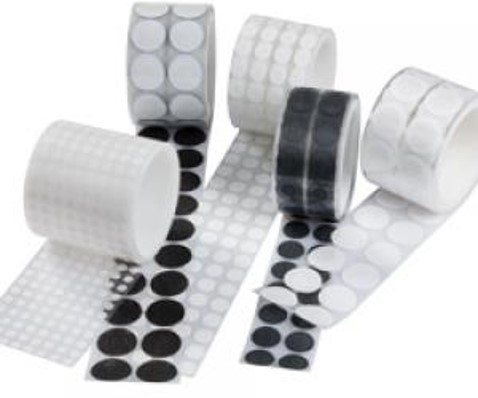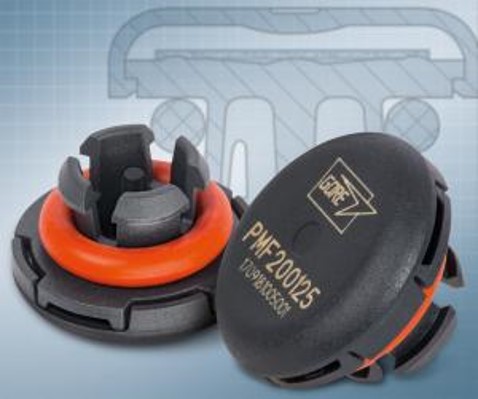 Snap-in Series
The Snap-In Series delivers fast reliable installation and durable protection for enclosure volumes of all sizes: from less than 0.5 liters up to 30 liters. Ideal for high-throughput or manual production, the Snap-In Series offers multiple performance options, including new PolyVent XS: a compact, low-profile vent for today's smaller, thinner-walled, lighter-weight enclosures.
Screw-in Series
The Screw-In Series offers a variety of performance options that durably withstand mechanical stresses and rugged environments. They all provide oleophobic membranes and are hydrolytically-stable, UV- and temperature-resistant. Compare all the PolyVent options, including the enhanced GORE® PolyVent Stainless Steel, now top-rated "IK10" for mechanical impact resistance. It provides exceptional protection that helps enclosures up to 20 liters withstand the toughest mechanical and environmental conditions.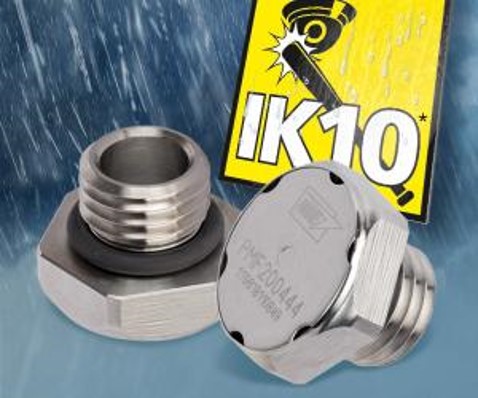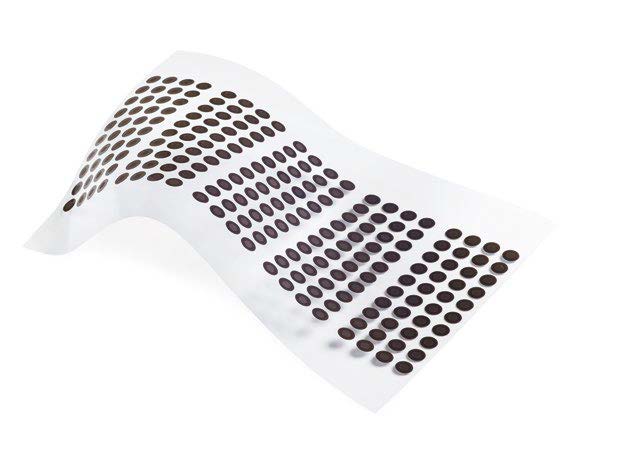 Acoustic Series
Acoustic vent technology enhances sound transmittance compared with standard protective vents while continuing to provide advanced ingress protection. Options are available for both microphone and speaker solutions. Acoustic vents are available in high acoustic performance and high ingress protection options. 

As WL Gore's Technical Partner for this line Gore requires we confirm fitness for use before providing a part recommendation, quote or samples. Please fill out the attached application form and return to seals@sealingdevices.com to submit a quote request.