What is Die Cutting?
You might be wondering what die-cut gaskets are exactly and how can they work for your application. Die cut gaskets function as a seal between two mating surfaces, filling imperfections and solving design flaws. The die cutting process uses a predesigned-die to cut sheet material into a specific shape, quite literally a cookie-cutter approach.
How are die cut gaskets made?
To make a die, a sharp cutting blade is bent into the outline of a part and is integrated into the board or a base for support. To make parts, the die is then pressed into softer materials to cut or sheer the sheet material. The part is removed and the cycle is repeated.
Advantages of Die cutting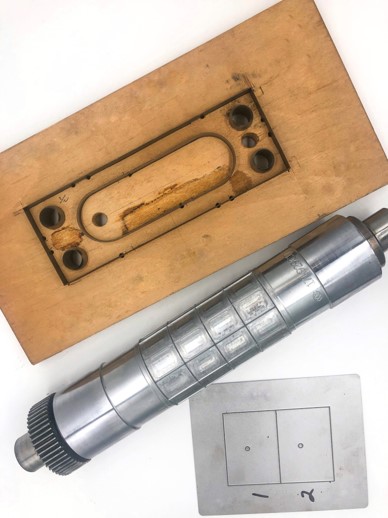 Produces more repeatable parts versus hand cut or tracing methods.
Dies are more economical compared to creating molds.
Dies can be scaled for high volume production or low volume prototyping: They can be placed on simple clicker presses or placed on high-speed production presses that cycle parts every few seconds. The same die can be used in optimized presses which maximize full sheet utilization and minimize waste.
The same die can be used to cut a wide variety of materials including foam, rubber elastomer, filled composites, pressure sensitive adhesives (PSA), Teflon, graphite, vermiculite, urethane, cardboard, and thin metal foils.
Where are Die Cut Seals and Gaskets Used?
Die cut gaskets function as a seal between two different surfaces and can be anywhere two flat faces meet and need to seal. Cut gaskets can be standard or customized. Standard ASME 16.5 flange gaskets are often cut using dies in either a full-face or ring-type configuration. One of the great advantages of die cut parts is the customization to your exact geometry in a relatively economical manner. Markets for die cut seals and gasket include: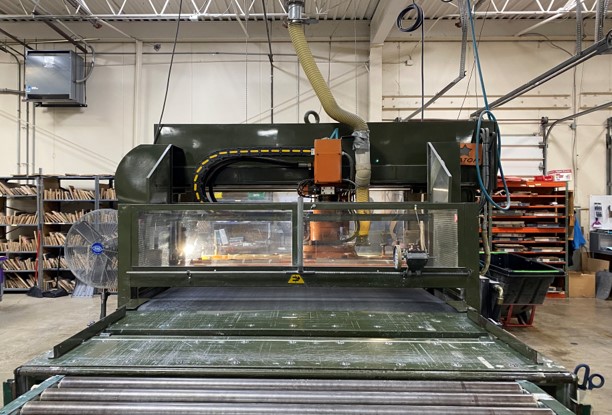 Industrial controls, valves, bearings, pumps
Automotive
Commercial
Food
Medical
Sensors
Transportation
Cut gaskets have great capabilities:
They can handle wide temperature ranges up to 1800°F and down to cryogenic temperatures as low as -450°F.
They can hold pressures up to 2,000psi or 4,600 feet of water depth and down to full vacuum.
Chemically inert gaskets can handle various fluids, including acids, bases, salts, and abrasives, including the full PH range from 0-14.
Electrically conductive-filled elastomers can shield sensitive electronics from EMI/RFI signals.
Thermally conductive-filled elastomers can cool hot components while maintaining electrical isolation.
Thin flanged housings are needed for cost or weight requirements; highly compressible gaskets can be used to obtain fluid submersion sealing ability OR pass fluid submersion testing.
Sealing Devices has continually invested in many cutting methods to offer our customers the best Seals and Gaskets. Die-cutting, numerically controlled knife cutting, waterjet cutting, and laser cutting are a few of the methods we utilize to make gaskets and seals for today's latest customer demands. We are always interested in new requirements and challenges that we can help solve. By sharing your industry/application requirements with our Applications Engineering group, we can find the best solution for you. Click here to contact us.