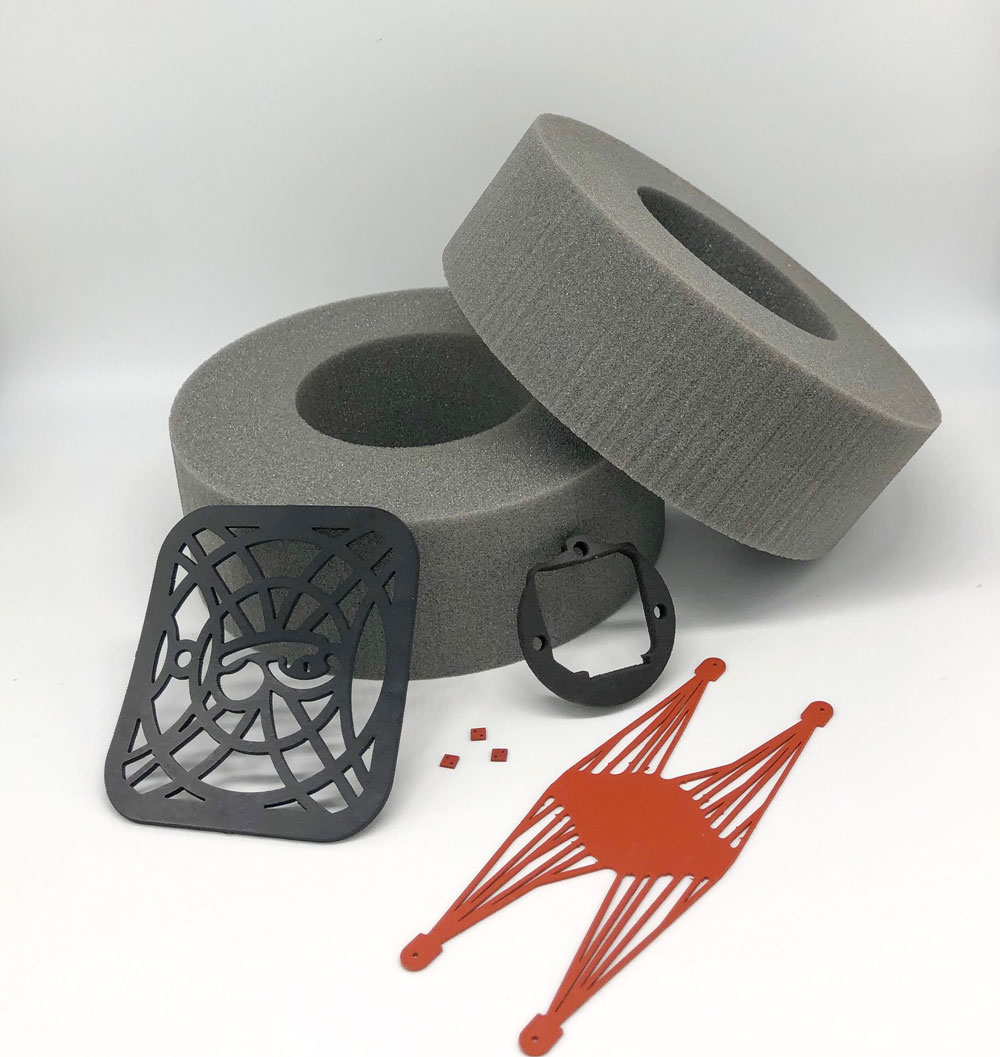 Waterjet, Laser and Knife/Plotter Cutting Gaskets
Sealing Devices is constantly investing in new capabilities and has recently added laser cutting and waterjet cutting to our capabilities. All you need to do is bring us the application and we'll help you determine which method best meets your requirements based on quantity, material, turn-around time, etc.
LASER CUTTING
We have a small laser cutter that provides parts for very small, intricate complex jobs. The laser is a good alternative to materials that are difficult to die cut.  If you're working on a prototype project or one with very fine detail, let us provide you with samples without up-front tooling costs.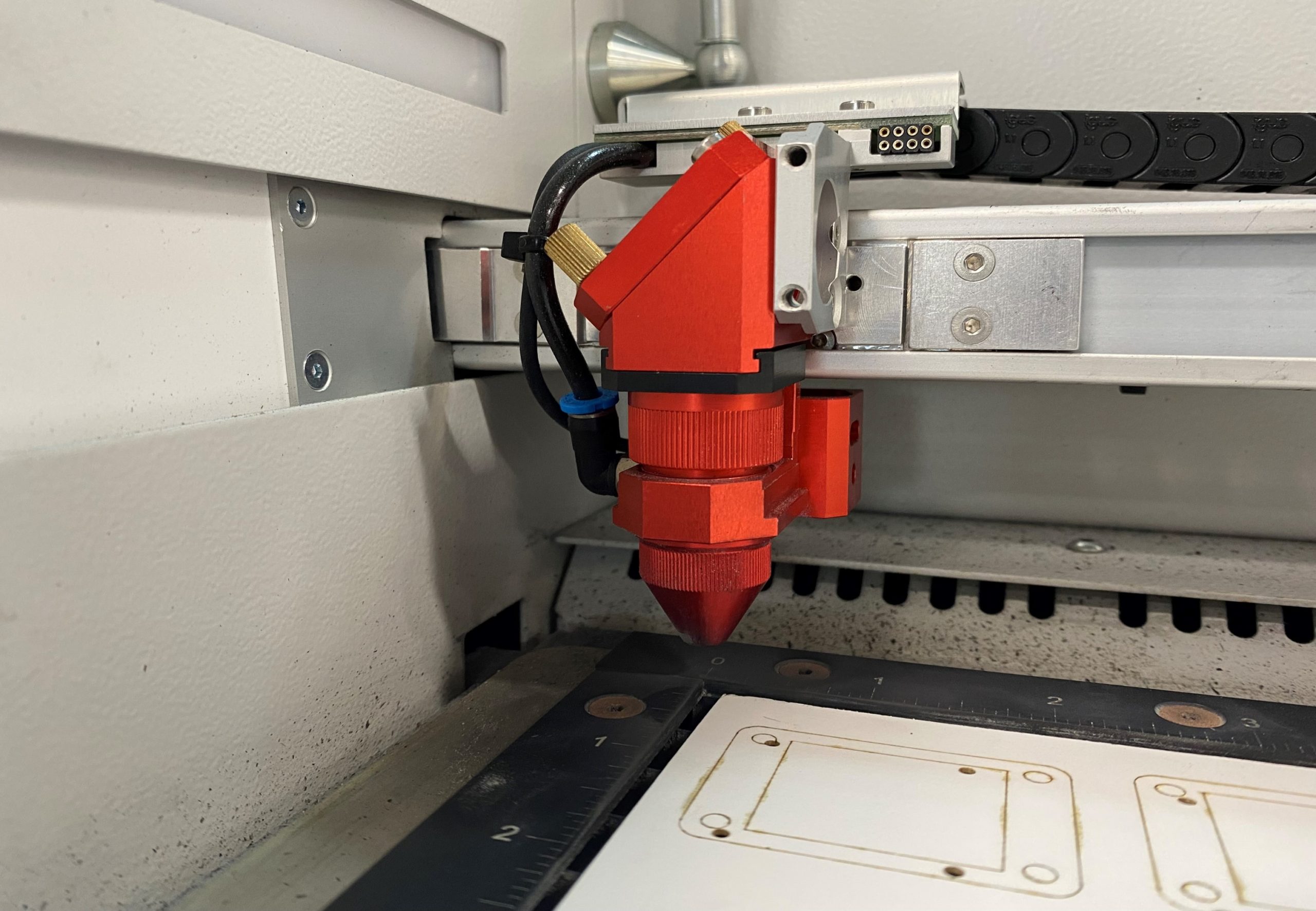 WATERJET CUTTING
We have a large, waterjet cutting machine able to handle short runs, prototypes, and custom designs that demand fast turn arounds.  Our state-of-the-art machine can cut a gasket up to 10' long x 5' wide.  Waterjet ensures structural integrity by eliminating heat distortion and stress that can be caused by the pressure of a die. Learn more.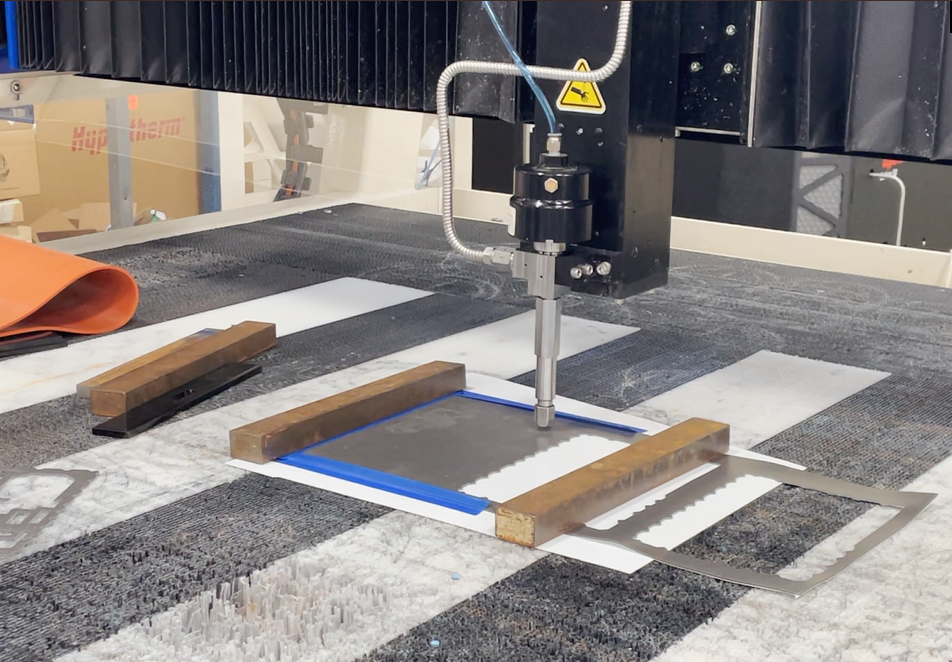 KNIFE CUTTING
Flash Cutters use a CNC-controlled vibrating knife to cut out shapes that were uploaded via a DXF or other 2D CAD files. These machines are typically less precise, slower, and can only cut a limited number of materials but they have been a workhorse for many years and allow us to expand our capacity.