As a supplier to the leading companies in many strictly regulated industries, Sealing Devices is committed to providing only the highest-quality parts to all of our customers. In fact, quality is integrated in our company's CORE values: the O stands for "Outstanding quality, service, and value." In support of this commitment, Sealing Devices' quality systems department focuses on two main tenets: quality assurance and quality control.
Quality Assurance
Quality Assurance is the high-level management group of Sealing Devices' quality department, responsible for crafting and implementing our quality system, driving improvement projects, and maintaining the necessary certifications to supply parts for some of the most strictly regulated industries. We are certified to AS9100D and ISO 9001:2015, which requires yearly surveillance audits (our most recent audit was completed in April), a rigorous schedule of regular self-directed audits, and full first article inspection capabilities. Additionally, we are certified to customer-specific quality systems, and recognized by multiple professional manufacturing associations. Past upholding certifications, our quality assurance group is working on increasing accuracy and throughput of both our assembly department and labeling process.
Quality Control
Quality Control is the tactical group of our quality department, complementing and enacting Quality Assurance's strategic plans, and ensuring every detail of the parts we sell. As a fabricator and distributor of O-rings, die-cut gaskets, molded rubber parts, and much more, Sealing Devices' inspection capabilities must be as varied and versatile as our product offerings.
To keep up with trends, we are constantly investing in new inspection equipment and training our employees on the latest quality standards. For the simplest O-rings, sizing can be quickly verified with high-accuracy inspection gauges and calipers. For high-volume distribution parts, our inspectors rely on a conveyor-based vision system. This machine uses a rotary table, camera, and gate system to inspect and sort hundreds of parts in minutes.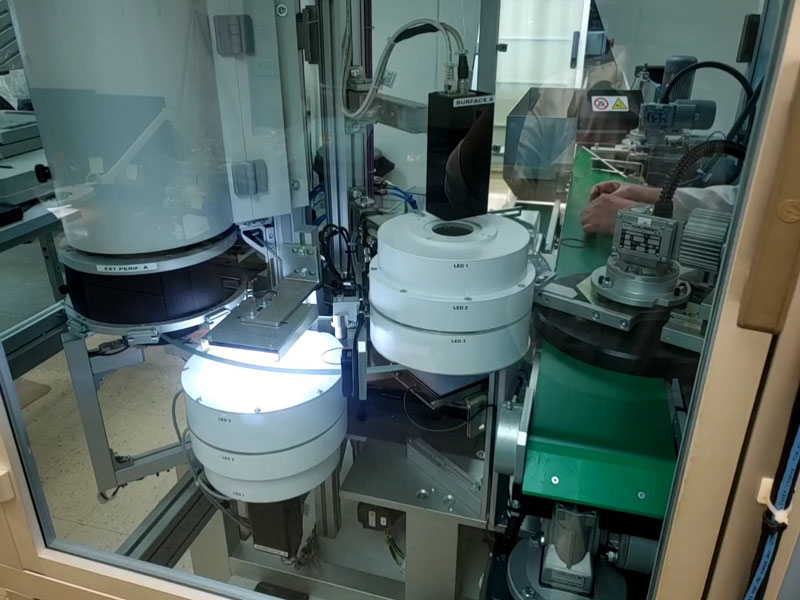 More complex geometries are measured with state-of-the-art automatic inspection systems, which use cameras and lasers to check linear, circular, and angular dimensions. These systems can verify a single dimension almost instantly, or complete a fully automated geometric dimensioning and tolerancing (GD&T) inspection. Parts as large as a 48-inch square can also be scanned directly into electronic drawings for quick inspection.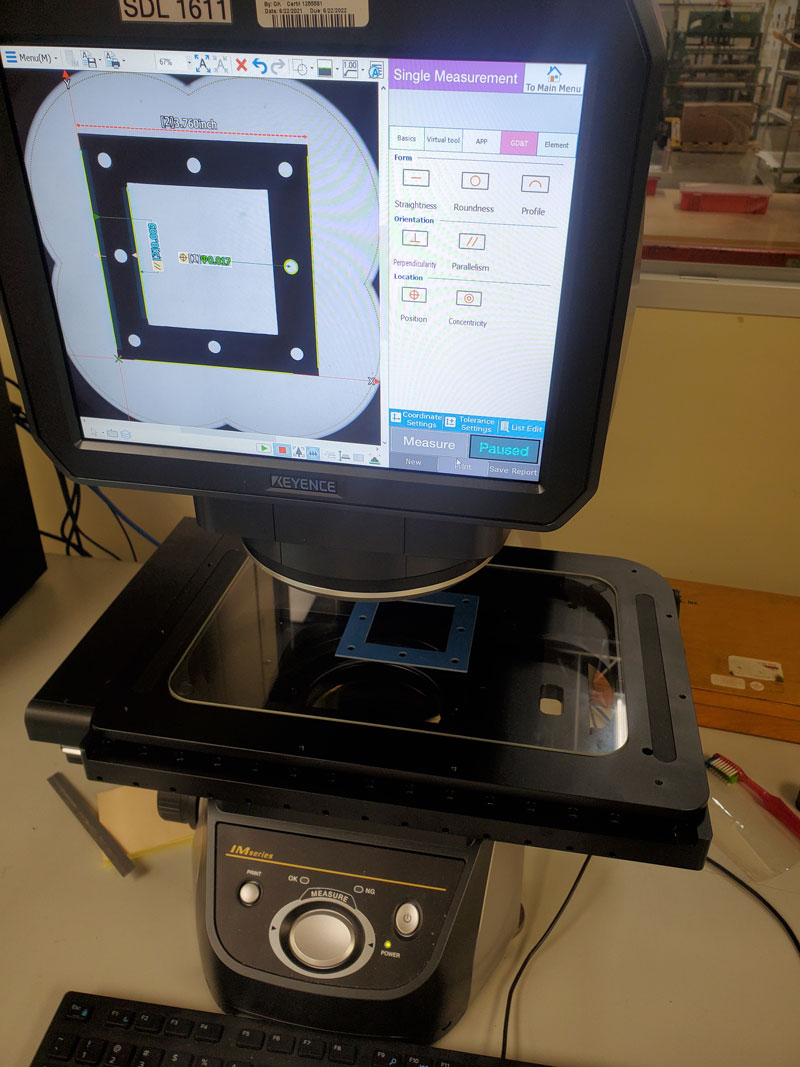 While these capabilities position Sealing Devices to ensure the highest level of quality from raw material to finished product, they also afford us the unique ability of reverse engineering. As mentioned above, we are able to generate electronic geometry files directly from scans of existing gaskets. Other equipment also allows us to perform physical tests to determine an array of raw material properties, including durometer, density, and tensile strength. If properties are needed that we cannot directly measure, we partner with local testing labs to determine them quickly. With this information, we can provide cost-effective drop-in replacements to customers in immediate need of seals. We can even perform in-house pressure tests to guarantee that our parts will exceed expectations before they leave our hands.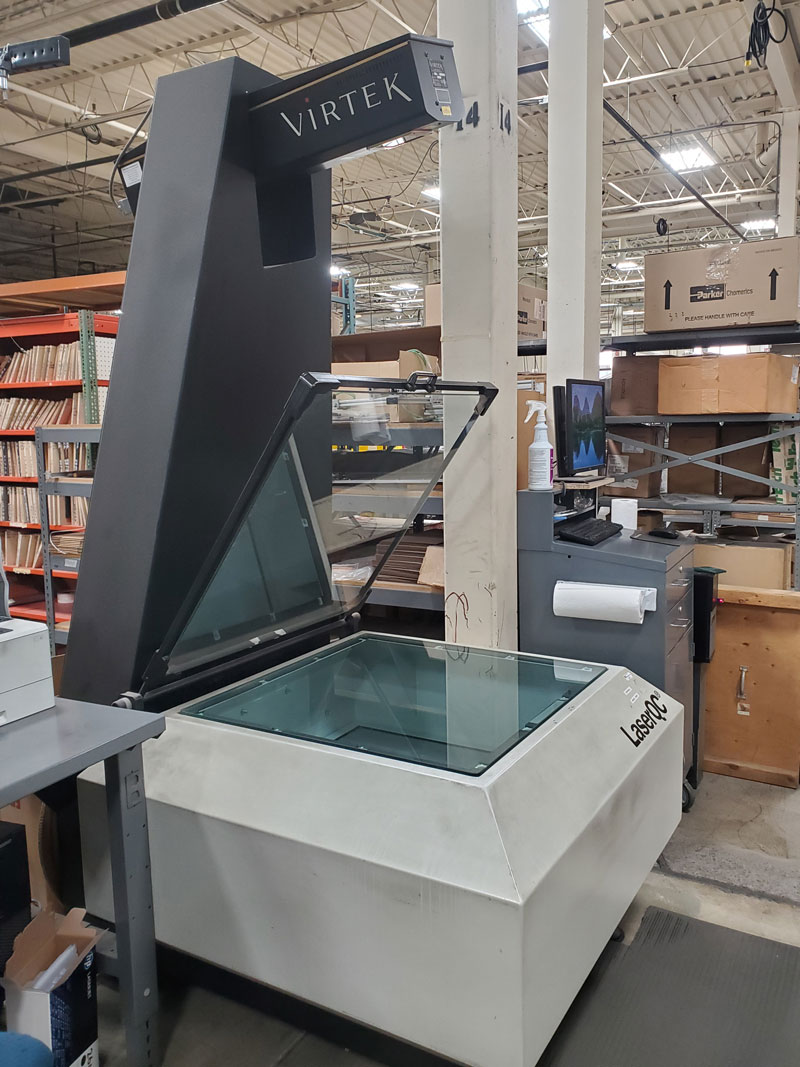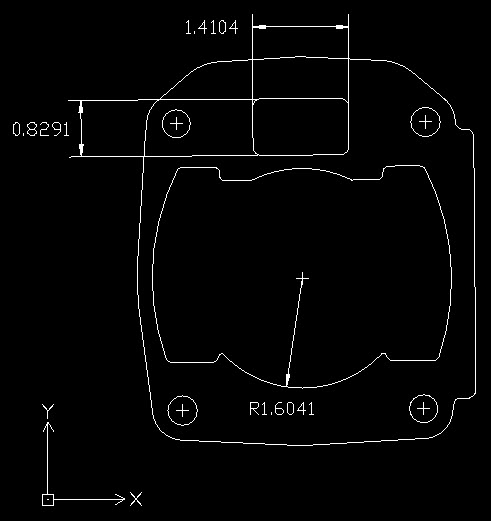 Sealing Devices is fully committed to providing the highest-quality parts, ensuring that every step of the sales process conforms to both industry-wide and customer-specific requirements. As with our manufacturing capabilities, we are constantly reinvesting in the most innovative processes and equipment to keep quality at the forefront of everything we do.