Customer Problem: A solar energy equipment manufacturer was experiencing seal failure after a short amount of time on one of its large platen presses. The customer had to buy and replace the stock seals from the overseas OEM quite frequently, which caused downtime and a longer lead time.  In the long run, this all adds up to a loss in dollars.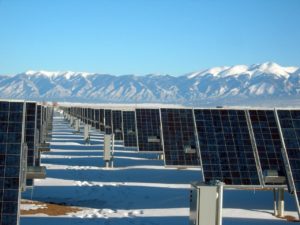 Customer requirements:
Needed a longer lifespan than the current seal
Needed to withstand constant temperatures from ambient to 145C
Must withstand pressure drop from ambient to 4mbar in 15 seconds
Must be able to handle continuous temperature and pressure cycling during operation
Shorter lead time
Solution: After reviewing the customer geometry, application details, and previous efforts, it was concluded the current gland was being overfilled, and the silicone O-ring was wearing down rapidly due to the material's poor abrasion characteristics. It was recommended to test the spliced and vulcanized fluorocarbon cord instead.
Conclusion: The customer needed a custom-sized O-ring. Because this one was 56 feet in length, it was more cost-effective to make by splicing and vulcanizing. Spliced and vulcanized cords are a good fit for applications that feature a custom cross-section or for parts that are too large for traditional molding methods.